As the days grow shorter and the air gets crisper, our thoughts turn to our favorite time of the year in Breckenridge, Colorado: ski season. The snow falls, blanketing the town and mountain in a winter wonderland, and with it comes a host of winter fun on and around the mountain. Discover why we can't wait for this time of year in Colorado and why Breckenridge is the best place to be this winter!  
1. Powder Days and Fresh Tracks:
Every ski season brings renewed excitement for fresh powder, and we can't wait to carve our way through it. Breckenridge is renowned for its consistently excellent snow conditions, thanks to its high-altitude location and generous annual snowfall. There's nothing quite like the exhilaration of waking up to fresh snowfall and plotting every curve and fluffy turn, so you can make first tracks through untouched snow. 
2. Exploring the new Terrain:
Breckenridge Resort offers an extensive and diverse terrain for skiers and snowboarders of all levels. From gentle beginner slopes to challenging black diamonds, the mountain has something for everyone. We look forward to exploring every run from the wide-open areas to the narrower, tree-lined turns, and discovering everything the mountain has to offer.  
3. The Joy of Apres-Ski:
After a day on the slopes, there's nothing quite like the bliss of apres-ski in Breckenridge. We can't wait to visit cozy mountain lodges, inviting bars, and slopeside eateries to savor hearty cuisine and toasty drinks. It's the perfect way to relax, share stories of the day's adventures, and soak in the mountain ambiance. Read our top 5 picks for apres-ski stops in Breckenridge, and start planning your culinary vacation! 
4. Ski School Adventures:
Breckenridge Ski & Snowboard School offers exciting opportunities to learn and grow, with lessons tailored to kids, adults, beginners, and those looking to advance their skills. We're excited to see new skiers and riders conquer their first runs and watch as seasoned athletes fine-tune their techniques with the guidance of experienced instructors. 
5. Winter Events and Festivals:
Breckenridge is not just a ski town; it's a vibrant community that knows how to celebrate the season. We eagerly await the return of beloved winter events and festivals, such as the International Snow Sculpture Championships and Ullr Fest, a celebration of the Norse god of snow and the promise of an epic season of skiing. These events add an extra layer of excitement to the ski season and are a great way to connect with fellow winter enthusiasts. 
6. Night Skiing at Keystone:
Keystone Resort, just a short drive from Breckenridge, offers an exhilarating experience for night owls. We look forward to hitting the slopes under the stars, feeling the rush of the crisp night air, and gliding down illuminated runs. Night skiing at Keystone is definitely an adventure that's not to be missed! 
7. Backcountry Exploration:
For those seeking a more rugged experience, backcountry skiing and snowboarding in the surrounding areas provide a sense of untouched wilderness. We're excited to explore the backcountry's serene beauty, away from the hustle and bustle of the resort. But remember, safety is paramount, so proper gear and knowledge are essential. Before you embark on a backcountry skiing adventure, we recommend taking an avalanche safety and backcountry first aid class. 
8. Fresh Gear and Rentals:
We're eager to see what's new in ski and snowboard gear this season. This inspires us, as we look for possible additions to our fleet, as we constantly seek to enhance the mountain for all. With our current inventory of HEAD performance and sport skis and snowboards, as well as HEAD, Salomon, and Rossignol Demo Skis and Salomon and Ride Demo Snowboards, our rental shop is geared up to provide you with top-notch equipment that suits your style and skill level. 
9. Family-Friendly Fun:
Ski season in Breckenridge is not just for seasoned athletes; it's a family-friendly destination where everyone can enjoy the snow. We're excited to help families share the joy of skiing and snowboarding with their little ones, whether it's a child's first time on skis or a teenager's first adventure on a snowboard. Check out our kids ski and snowboard rentals, and learn how everyone can have a fun day on the slopes.  
10. Chasing the Adventure:
Ultimately, what we're looking forward to most is the sense of adventure that each ski season brings. Whether it's exploring new terrain, mastering a new trick, or simply enjoying gliding down the mountain, every moment on the slopes or spent exploring town is an opportunity for discovery and exhilaration.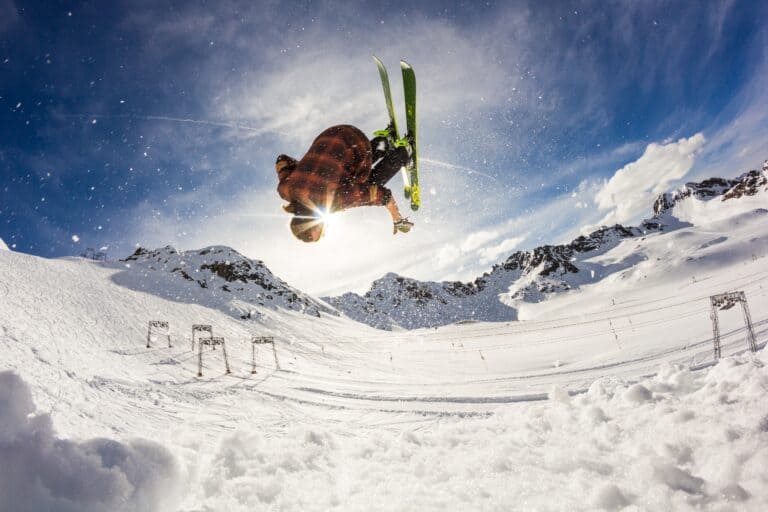 Ski season in Breckenridge is a magical time, filled with endless opportunities for adventure, excitement, and fun with family and friends. From carving up the slopes to relaxing by the fire, ski season is a time to create memories that last a lifetime. It's time to get you fitted with the perfect gear so you can join us for another unforgettable season of skiing and snowboarding in Breckenridge.