Breckenridge is a happening town with loads of activities to choose from. There is everything from different types of tours, hiking, gold panning, fly fishing, and fat biking!
Tours at Breckenridge Heritage Alliance
            It is no mystery that Breckenridge is full of history. The take a "Walk Through History Tour" and be briefed on Breckenridge's Historic District. You will see historic buildings, log cabins, listen to stories about gold strikes, robberies, skiing pioneers and Victorian residences.
Maybe you are looking for a tour that is a bit more thrilling? Try the Breckenridge Haunted tour where you will be told stories of unexplained stories and happenings and search for ghosts in a real haunted house!
If you are faint of heart, then I highly recommend the Breckenridge 1888 Augmented Reality & Student Tour. This tour is awesome because you receive a virtual tour that gives you a clear picture of what Breckenridge looked like in the 1880s. Your virtual guide is Edwin Carter, who will take you through a day in Breckenridge in the early 1880s, how forest fires threatened the town, and about Breckenridge's first civil rights leader.
Go hiking/Snowshoeing at the Dredge Boat Hike and Gold Mine
This trip is a combination of a tour and a hike hosted by Breckenridge Heritage Alliance. The Gold Mine and Dredge Boat hike is 2.5 miles long and goes through the Golden Horseshoe, one of the most fertile mining regions. You hike or snowshoe over to see what is left of the Dredge Boat and learn about the impacts mining had on the environment. Dredge Boat is known for being one of the best-preserved and accessible dredge bots in all of North America!
Want a longer and spookier hike? Try the 3-mile-long Preston Ghost Town Hike! This 3-hour long hike is in the haunted town of Preston which is at 10,371' in Elevation. Make sure you are drinking twice the amount of water that you are used to to avoid altitude sickness. Luckily, each guest will receive a reusable water bottle and a snack bar, so you do not go hungry along the way. This family-friendly trip is perfect for people who like a little mix-up in their adventures. You will learn about Preston's history, learn why is the town is haunted, and see what is left of Jessie's Mill. Fun fact: "Jessie's Mill is one of the only true gold mines. Most of the mines in Summit County actually produced more silver, lead, and zinc!"
Gold Panning at Lomax Gulch
            Gold panning is a huge hit at almost any Mine tour, but this one is said to be the best and the most authentic. Active since 1860, Lomax Gulch still has gold flakes and fool's gold that can be found in the creek that runs through it. You will be given a tour of the mine and taught how to pan for gold in the creek! Being able to pan for gold in the creek itself is what sets this Mine apart from the Argo Mill in Idaho Springs. Will you go home rich?
Fly Fishing
            There are plenty of places to Fly Fish in Breckenridge. Breckenridge Outfitters and Mountain Angler are open year-round and have everything you need to have a successful fly-fishing trip. You can purchase gear, rent it, or take a guided tour so all the equipment is included. There are a few trips to choose from: Two Hour Intro to Fly Fishing Trips for beginners and families, Half-Day trips, Full Day Fly Fishing Trips for experienced fly fishers, and the Walk & Wade Trips or Float Trips down the River. If you are bringing along small children who may not be up for a lengthy trip or boating, try Maggie Pond and Sawmill Reservoir in Breckenridge.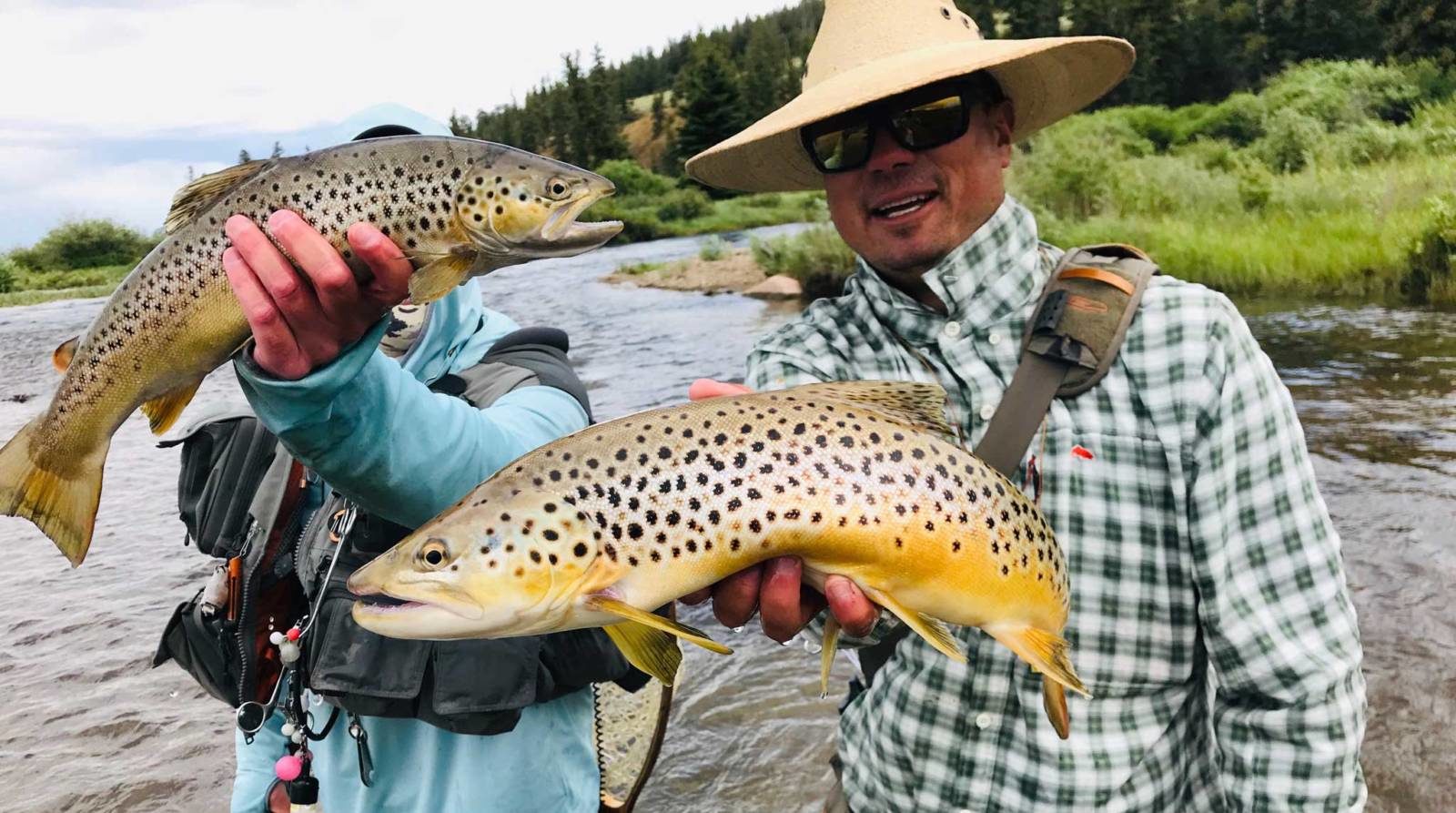 Fat Biking
            Fat biking is for spring too! Rent out a Fat Bike from the Gold Run Nordic Center. They recently doubled their stock, so you will not have to worry too much about them running out of rentals! Before you head out to the trail make sure you purchase a Gold Run Nordic Center Pass. If you have your own fat bikes and want a fun free trip, try the groomed Blue River Recreated path which runs between Breckenridge and Frisco. Recently they have added 3 extra miles to the trail! Lastly, there are ungroomed trails that people love to try their hand at. However, these trails can be difficult and unmanageable so check out Breckenridge's winter trail use guidelines before heading out.